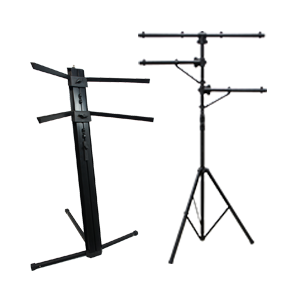 Stands
Whether you're looking for a speaker stand, a microphone or an instrument stand, or even a lighting stand – we've got you covered! Our wide assortment of lightweight, portable, heavy-duty stands available in different sizes and designs won't leave you disappointed. All our stands feature high weight capacity, wide range of adjustable height levels, compact foldable design, aluminum/steel construction, multiple mounting points and strong locking twist knobs to securely hold everything in place.
Instrument Stands
For the true keyboard players, we offer our Harmony Audio keyboard stands which offer a sleek new design and ultimate durability . The stand features 2-tiers that include independent adjustable height ranges for each shelf which are securely locked into place with hand twist knobs, and is supported by 3 legs which fold out from the bottom. Durable but lightweight aluminum construction, compact foldable design, high weight capacity and wide range of adjustable tier heights can support any keyboards and workstations.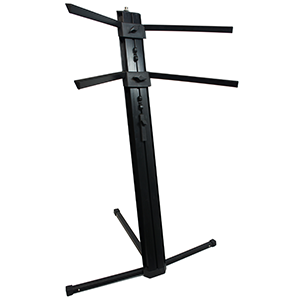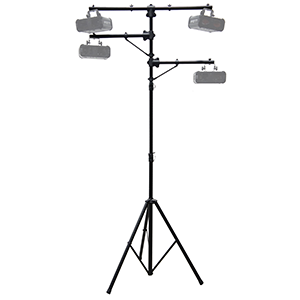 Lighting Stands
We build heavy-duty yet light, portable and versatile lightning solutions for all occasions from band's setup to a full stage show with safety and performance in mind. Our lightweight lightning stands feature strong tubular steel construction, adjustable height, multiple mounting points and hardware, easy transportation and setup design, tripod base, bolt together t-couplers and strong locking twist knobs to securely hold everything in place. Available in different sizes and designs.
Microphone Stands
The Harmony Audio microphone stands were designed with specifically live performances in mind with wide range of adjustment settings. Our "press & go" hand clutch design allows effortless adjusting and locking the stand on the fly. The stand base features protection to avoid floor scuffs and contact noise during a performance. Every detail of our stands is well-thought-out.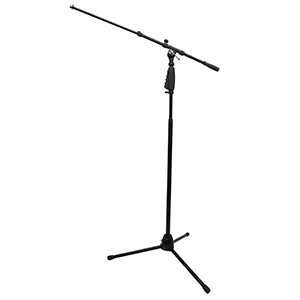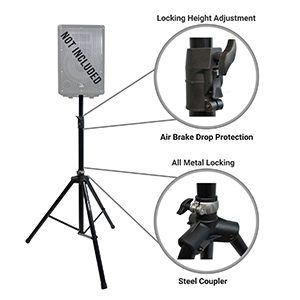 PA Speaker Stands
Our speaker stands feature adjustable poles which sets your speakers at the perfect height – head level which is standard for most DJ / Pro Audio speakers. The stands can be setup in a matter of second and are constructed from lightweight yet strong tubular steel so it can take the bumps of the road. The tripod legs and pole are locked into position with easy-to-use twist knobs and features an additional safety catch pin to avoid sudden speaker drops. Harmony Audio offers durable carry bags, so you can make sure every element of your rig is secure.