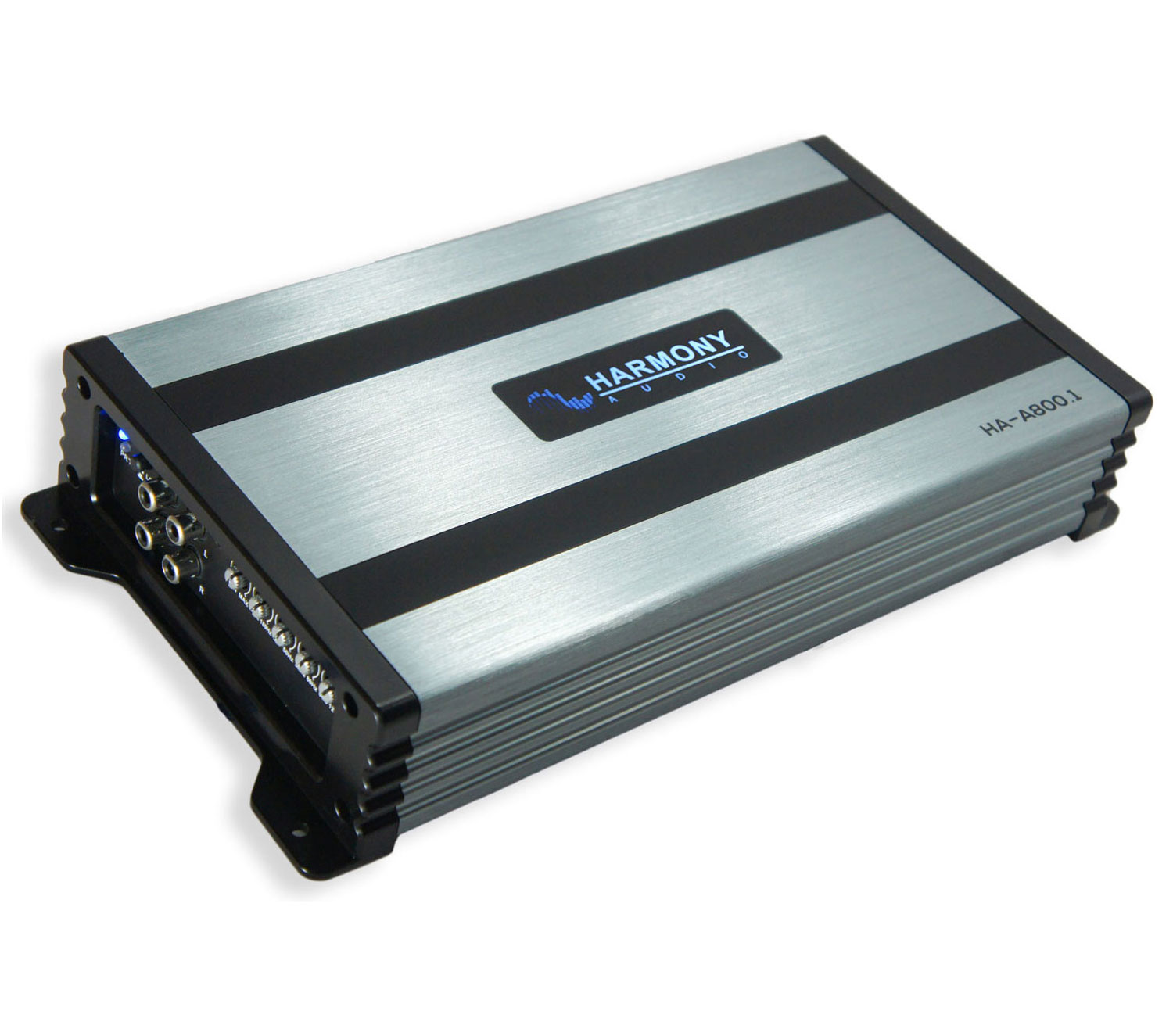 Amplifiers
Harmony Audio Alloy Series Amplifiers are engineered for the maximum power output. Our amplifiers are available in Class D including (3) Mono Block and (1) Four Channel models to choose from. Class D circuitry gives the confidence and peace to your mind that your amplifier is protected against damage for different reasons, and it's running cool with maximum power efficiency. Mono Block models are 1 Ohm stable and feature similar power output at 2 Ohms. Thanks to this configuration you will have more flexibility for woofer and wiring options.
One common problem that you may run into when using a factory stereo is finding a switched 12 volt wire to turn the amplifier on and off. Our Alloy Amplifiers got you covered! Our amplifiers can be controlled via DC voltage offset or the traditional 12 volt switched remote turn on lead.
The Alloy Series Amplifiers are well-built, high-quality and reliable! They're easy to install and allow higher power output and more efficient operation.
Easy Install Adapter
All Harmony Alloy amplifiers include HA-EASY adapter(s). If installing an aftermarket radio source that has RCA output then you won't need the easy install adapter. However, if you're trying to hook up your amp to a factory radio this is when our HA-EASY adapter comes in handy.
It serves two purposes:
Allows you to easily splice into vehicle factory speaker wires to acquire the audio input signal

Turns the amplifier on and off without a traditional 12 volt switched remote wire in most applications
The factory speaker wiring in your vehicle might be hidden in a kick panel, in a wire pack under threshold trim or even at the speaker location itself. The factory radio does not need to be removed which will save you time on installation and money on costly adapters.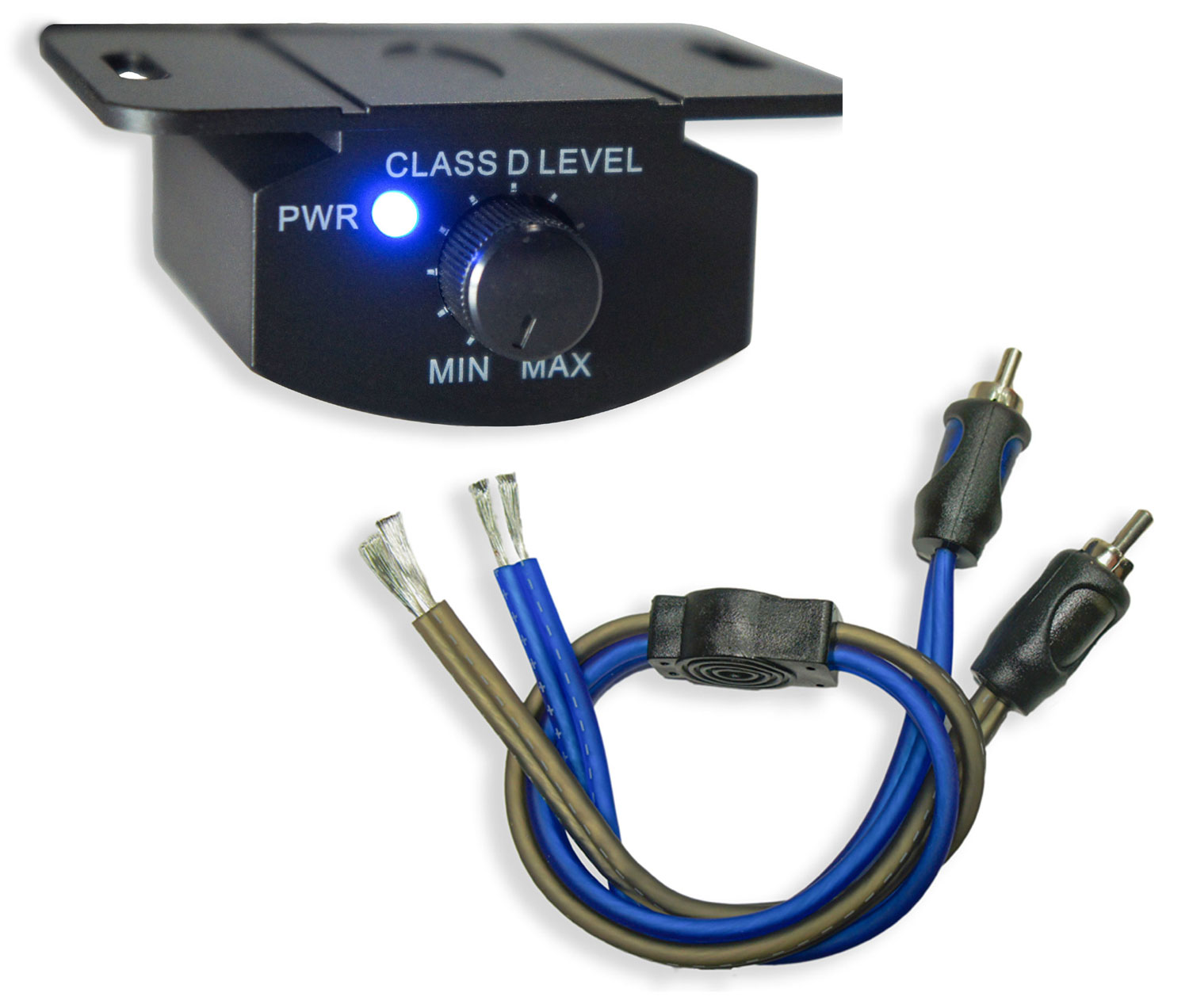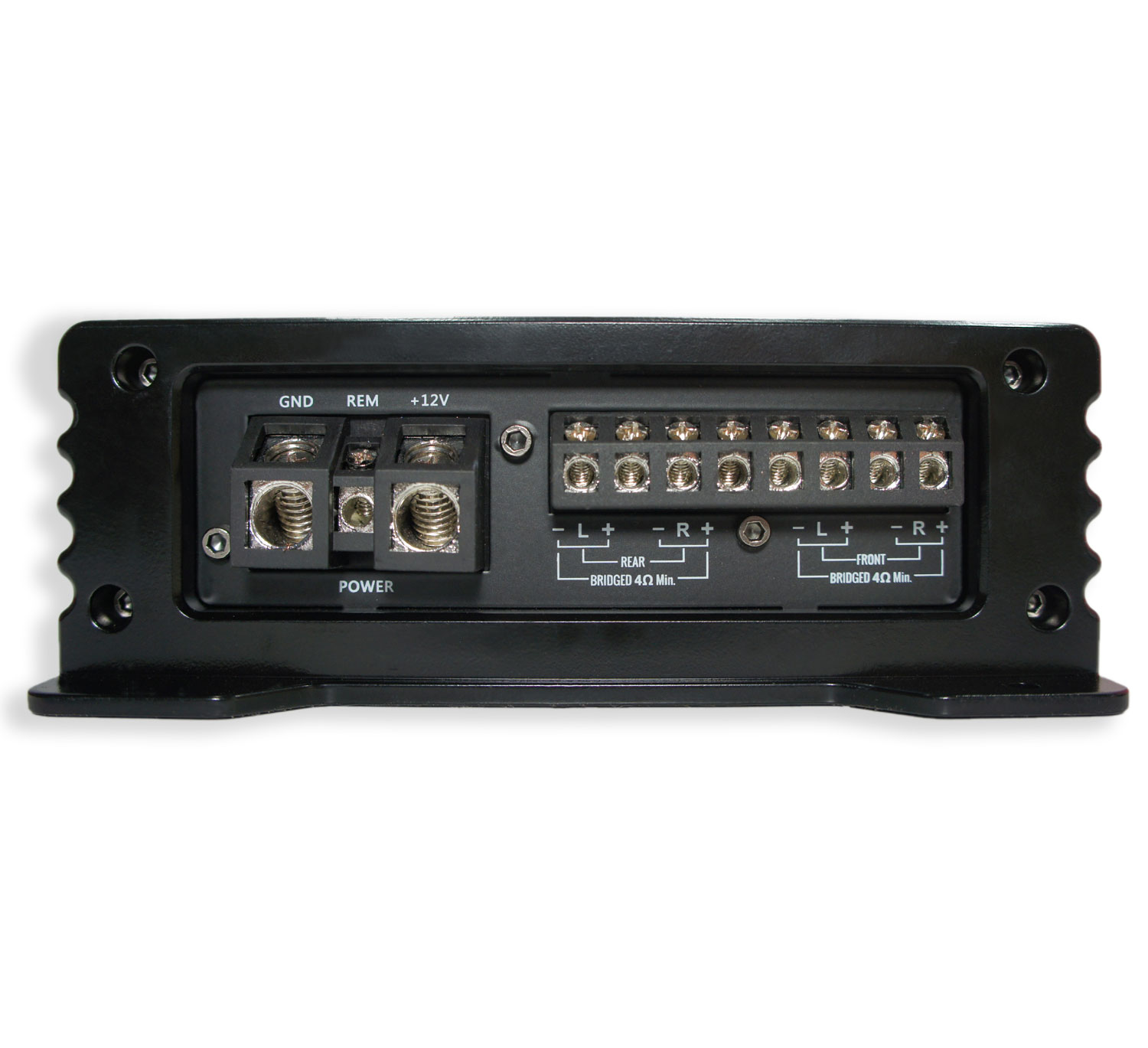 Remote Amp Bass Controller
All single channel models include a bass remote to allow you to dial in the bass from the comfort of the driver's seat! The remote bass knob is designed to mount near the driver for quick and easy fine tuning based on music type. This is especially handy if you listen to a wide variety of music as bass frequencies can widely vary from musical styles. The remote bass controller features a 0 to 12 dB boost range. It can completely cut out all output on the amplifier which is handy for system setup. The remote also features a blue LED status light so you can easily tell if your amplifier is on. All installation mounting hardware is included.
Level Up and Chain a 2nd Amplifier or Accessory
This feature you will not find on any other brand or model of amplifiers and we are very proud of this! Let's say you have a factory radio and you are running one of the Harmony amps using the included HA-EASY adapter but you also have a 2nd Harmony amp you'd like to install or maybe even an amp of a different brand.
When the Harmony amp is being controlled by the DC offset to turn it on and off, the empty remote terminal now becomes a 12 volt switched output! This can be used to turn on and off the 2nd amplifier or any other 12 volt switched accessory! This output is only designed to turn the device on and off via a low amperage trigger and rated at 1 amp maximum. We'll let you figure out what this could be used for turning on and off with your music.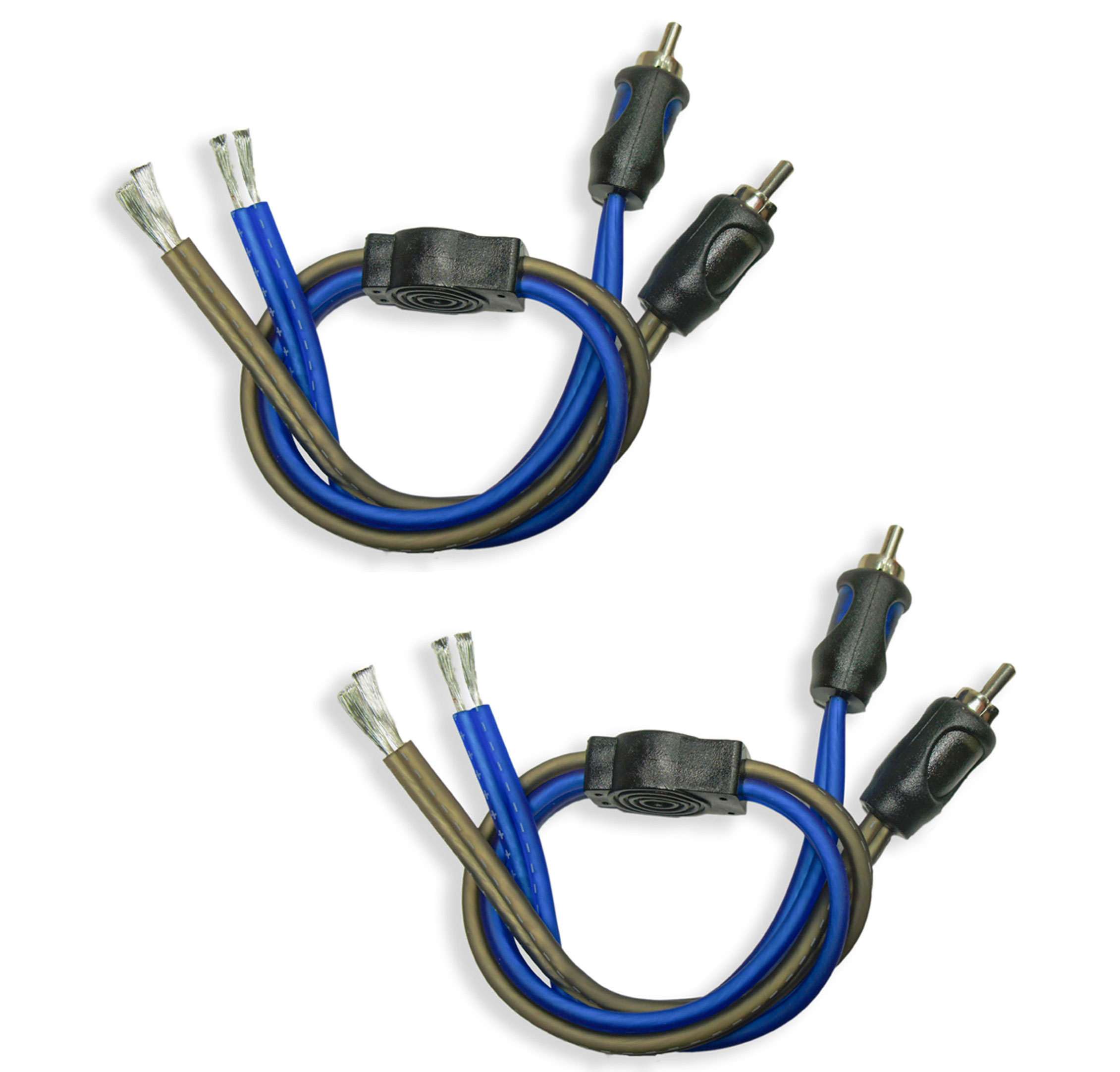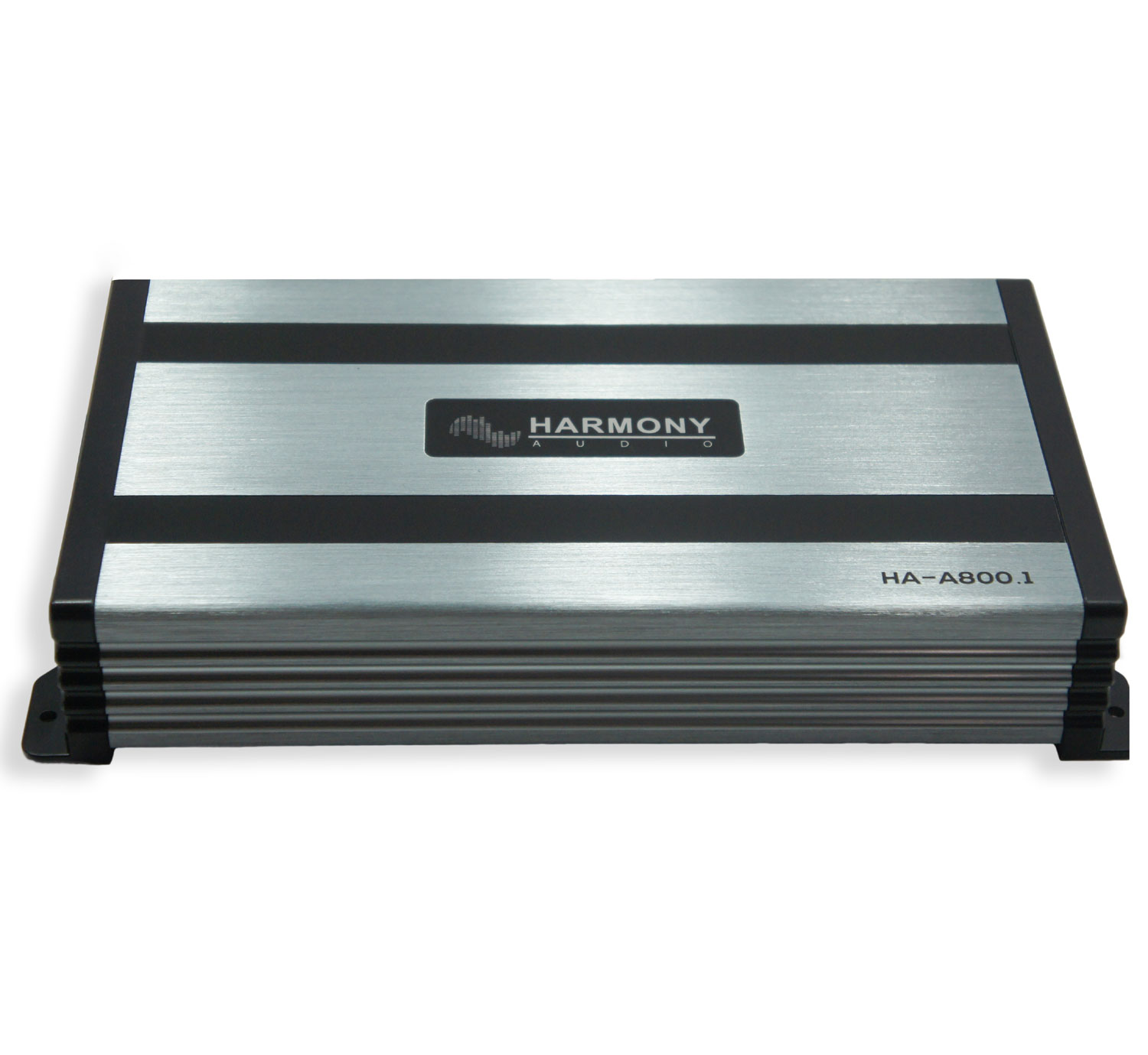 Your Comfort Is Our Priority
Once you hooked everything up, and all that is left is setting up the controls on the amplifier, you want it to be quick and easy, so you could wrap up and enjoy the music.
Most amps require you to go dig for a hex key or a small screwdriver to dial in your settings. The Harmony Audio Alloy amps include metal adjustment knobs that do have a slot for fine tuning but also are large enough to be easily adjusted by your fingers. This may not sound like that big of a deal but trust us when the amp is installed under a seat or on the cab of a truck you are going to appreciate it!
Specification

| Model | HA-A400.1 | HA-A800.1 | HA-A1500.1 | HA-A400.4 |
| --- | --- | --- | --- | --- |
| Class | D | D | D | D |
| Channels | Mono – 1 Channel | Mono – 1 Channel | Mono – 1 Channel | 4 Channel |
| Power Handling: (watts) | | | | |
| -14.4V @ 1 Ohm | 800W PEAK x 1 | 1600W PEAK x 1 | 3000W PEAK x 1 | |
| | 400W RMS x 1 | 800W RMS x 1 | 1500W RMS x 1 | |
| -14.4V @ 2 Ohm | 600W PEAK x 1 | 1200W PEAK x 1 | 2400W PEAK x 1 | |
| | 300W RMS x 1 | 600W RMS x 1 | 1200W RMS x 1 | |
| -14.4V @ 4 Ohm Stereo | | | | 150W PEAK x 4 |
| | | | | 75W RMS x 4 |
| -14.4V @ 2 Ohm Stereo | | | | 170W PEAK x 4 |
| | | | | 85W RMS x 4 |
| -14.4V @ 4 Ohm Bridged: | | | | 400W PEAK x 2 |
| | | | | 200W RMS x 2 |
| Frequency Response | 10Hz-180Hz | 10Hz-180Hz | 10Hz-180Hz | 10Hz-30kHz |
| Signal to Noise Ratio | 95dB, A-weighted | 95dB, A-weighted | 95dB, A-weighted | 95dB, A-weighted |
| RCAs | Input and Full Pass Through Audio Output | Input and Full Pass Through Audio Output | Input and Full Pass Through Audio Output | Input |
| Turn On | DC Offset or 12V Remote | DC Offset or 12V Remote | DC Offset or 12V Remote | DC Offset or 12V Remote |
| Recommended External Fuse | 50A | 100A | 200A | 40A |
| Recommended Wiring Power Gauge | 4 Gauge | 1/0 Gauge | 1/0 Gauge | 8 Gauge |
| Dimensions: (inch) | 9-3/16" x 6-1/8" x 2" | 12-3/8" x 6-1/8" x 2" | 19-5/8" x 6-1/8" x 2" | 8-5/8" x 6-1/8" x 2" |
| | | | | |
| User Adjustable Settings | | | | |
| Front and Rear Selectable Filter | | | | Full, High Pass or Low Pass |
| Input Type | High or Low Level Signal (Selectable Switch) | High or Low Level Signal (Slectable Switch) | High or Low Level Signal (Selectable Switch) | High or Low Level Signal (Selectable Switch) |
| | High Level Input Sensitivity: 2.5V - 40V | High Level Input Sensitivity: 2.5V - 40V | High Level Input Sensitivity: 2.5V - 40V | High Level Input Sensitivity: 2.5V - 40V |
| | Low Level Input Sensitivity: 90mV - 10V | Low Level Input Sensitivity: 90mV - 10V | Low Level Input Sensitivity: 90mV - 10V | Low Level Input Sensitivity: 90mV - 10V |
| Gain | (Knob Variable) | (Knob Variable) | (Knob Variable) | (Knob Variable) |
| Low Pass Filter | 40Hz - 180Hz (Knob Variable) | 40Hz - 180Hz (Knob Variable) | 40Hz - 180Hz (Knob Variable) | 50Hz - 500Hz (Knob Variable) |
| Subsonic Filter | 0Hz - 50Hz (Knob Variable) | 0Hz - 50Hz (Knob Variable) | 0Hz - 50Hz (Knob Variable) | 0Hz - 50Hz (Knob Variable) |
| Frequency | 30Hz - 80Hz (Knob Variable) | 30Hz - 80Hz (Knob Variable) | 30Hz - 80Hz (Knob Variable) | 30Hz - 80Hz (Knob Variable) |
| Bass Boost | 0dB - 12dB @ 50Hz (Knob Variable) | 0dB - 12dB @ 50Hz (Knob Variable) | 0dB - 12dB @ 50Hz (Knob Variable) | 0dB - 12dB @ 50Hz (Knob Variable) |
| | Buy now | Buy now | Buy now | Buy now |