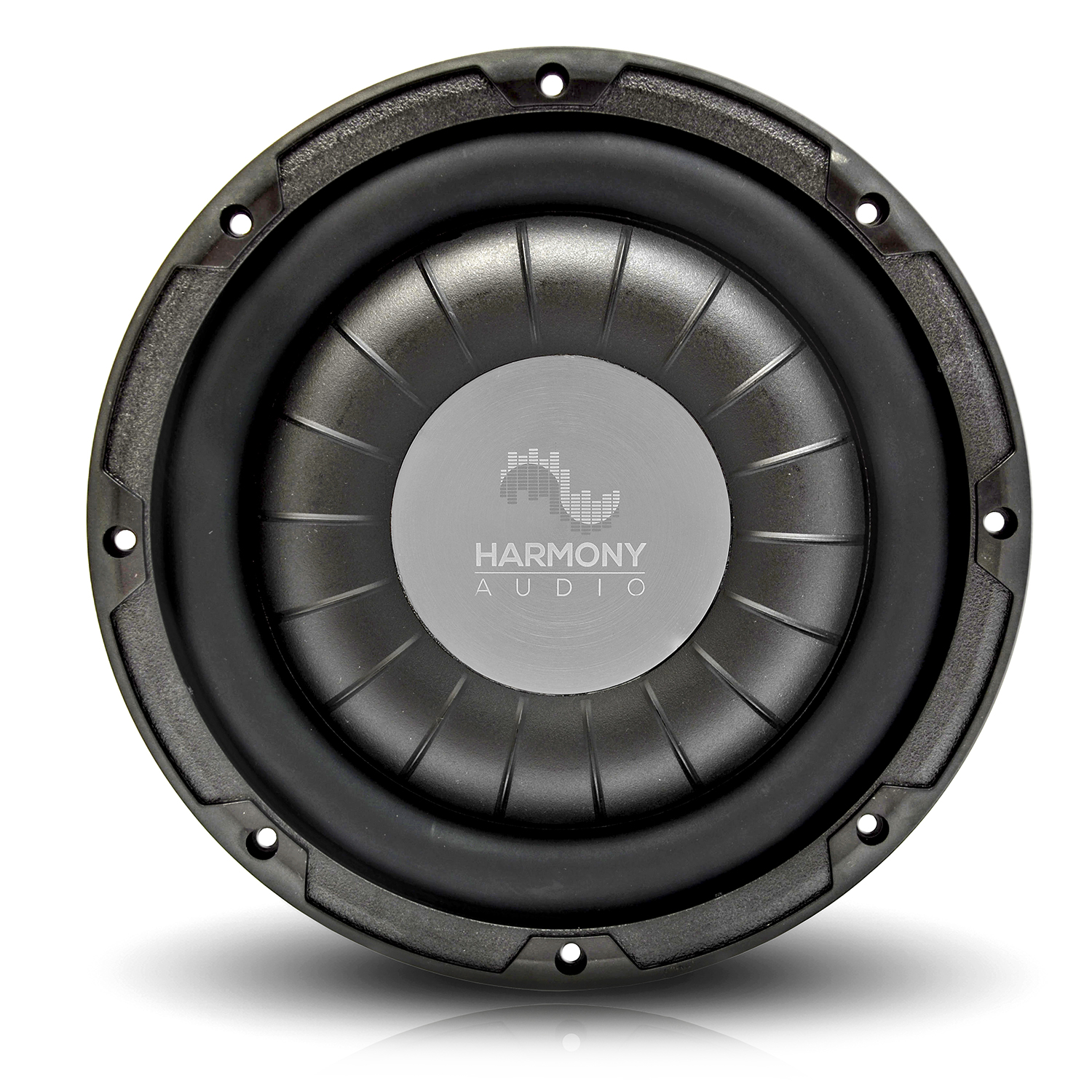 F Series
Limited Storage Unlimited Bass
The Flatline Series was designed for vehicles with limited storage space like regular cab trucks, small cars and convertibles. The slim flat sub only requires a minimal amount of mounting depth and airspace so it can work in virtually any enclosure. The Flatline Series features:
Interwoven Into Spider Tinsel leads

Durable Butyl Rubber Surround

Injection Molded Polypropylene Cone

Unique Fin Shaped Heatsink

2" Copper Voice Coil

Steel Basket

Ferrite Magnet

Kapton Former Material
The Flatline Series ensures a smooth clean, yet huge bass impact in a smaller, tighter space.
Leading The Way
A tinsel lead is the small wire that connects the voice coil to the input terminal and if you look at most other subs its positioned so when the subwoofer is playing the cone will actually slap into the leads creating a pop noise when playing. The advantage to an interwoven tinsel leads is both increased durability and performance.
Advanced Air Flow Cooling System
Harmony Audio Flatline Series subs feature a unique fin shaped heatsink that transfers heat away from the voice coil.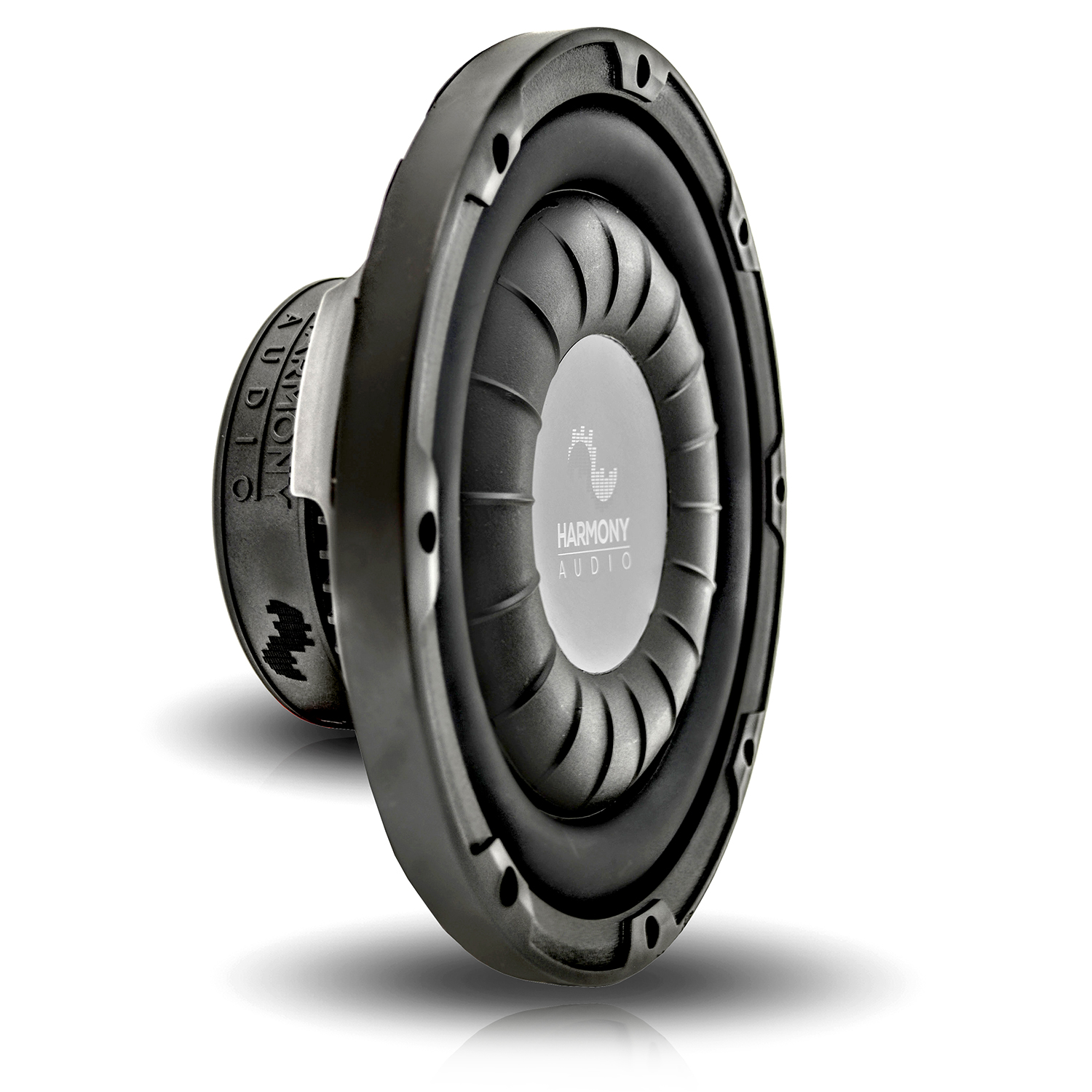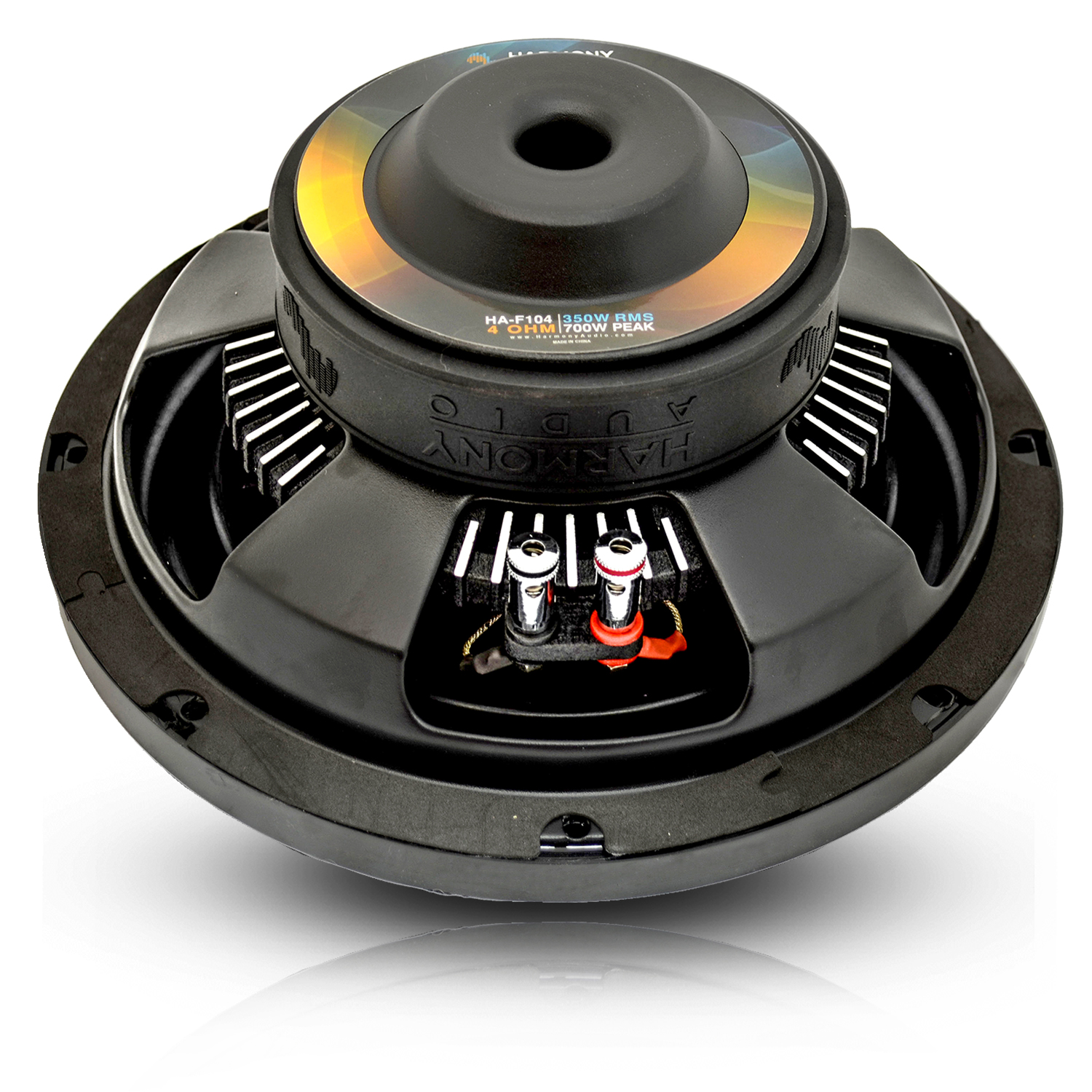 Hassle-Free Connection
The wire terminal is one of the most important features of the sub which handles the power transfer from your amp to the sub. Cheap outdated spade terminals take more time and effort to install and to keep it connected once installed. All Harmony Audio subs feature a spring-loaded push terminal that will accept direct speaker wire ensuring the ultimate connection and power transfer.
Specification

| Model | HA-F104 | HA-F124 |
| --- | --- | --- |
| Voice coil | Single 4 Ohm | Single 4 Ohm |
| Peak (watts) | 700 | 800 |
| RMS (watts) | 350 | 400 |
| Sensitivity (dB) | 87.1 | 87.3 |
| Mounting Depth (inch) | 4 1/16" | 4 1/2" |
| Mounting Cutout Diameter (inch) | 9 1/16" | 11 1/8" |
| Size (inch) | 10 | 12 |
| Frequency Response | 25Hz-300Hz | 25Hz-300Hz |
| | Buy now | Buy now |
| | | |